Meet WhiteBIT Codes!
WhiteBIT Codes allow transferring funds faster and safer. They're also completely free and easy to use.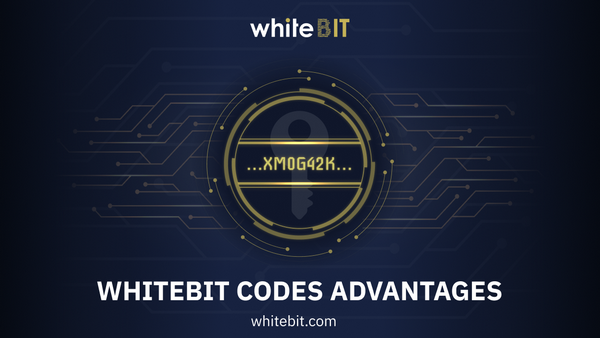 - Safe
After a code is activated, it cannot be taken back. Which means there are fewer opportunities for users to be scammed. Most exchanges with similar features still risk their users' safety by allowing funds to be returned even after the activation.
- Fee-free
Unlike other exchanges, WhiteBIT has made their codes absolutely fee-free. This means that even fiat currencies can be exchanged without losing any money on transfers.
- Without Limits
There are no limits as to what sum can be transferred via WhiteBIT Codes. As usual, even the biggest exchanges accept transfers up to 000 (in any currency).
- User-friendly
WhiteBIT Codes are very easy to work with. Similar features on other exchanges are often not user-friendly enough. To create a code, all you need to do is select a currency, type in the amount, and click "Create code". To activate code, enter the code you received and confirm your action. That's it!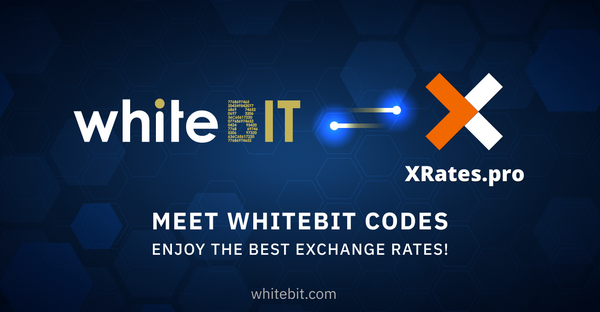 All types of existing WhiteBIT codes are posted on our site. The most popular exchange directions are:
Exchange of the WhiteBIT dollar code for Privat24 hryvnia
Withdrawal of WhiteBIT Tether Omni to USD Visa / MasterCard
Converting WhiteBIT USDT to Dollar Perfect Money
Purchase for WhiteBIT USD codes of Bitcoin cryptocurrency
Selling WhiteBIT USDT for Qiwi rubles
Try WhiteBIT codes and enjoy their benefits! To do this, go to the official website WhiteBIT.com.